One million dollars is not a lot of money.
There was a time where one million dollars bought you a lifetime's worth of relaxation and comfort.  Not any more.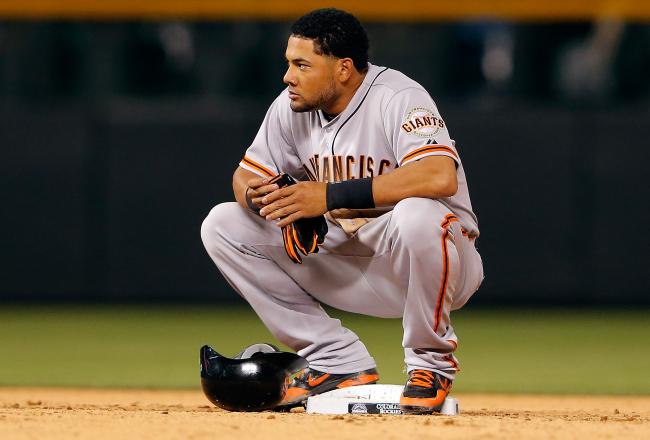 Melky Cabrera (Doug Pensinger/Getty Images)
One million dollars per year for your career sounds like a lot.  When your career is only on average just over five years and you're retired by around age 30, five million dollars for the next thirty to forty years of your life is not a lot.
It's the chance at an enhanced comfort and security for themselves and their families that led the San Fransisco Giants Melky Cabrera to
test positive for testosterone this week
.  It's that same desire that led Oakland A's pitcher Bartolo Colon
to test positive today
.  And few should blame them.