A new weekly feature that will take place during the 17 weeks of the NFL season. A look at the top five most interesting NFL games for the week, the three biggest story lines from those games, and I rank them in order of importance. Without any more stalling, here are the five biggest games in the NFL for Week 1.
Sunday Afternoon- 1:00pm
Gillette Stadium- Foxborough, MA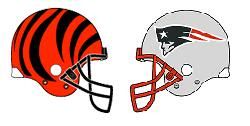 With the regular season debut of Chad Ochocinco and Terrell Owens, will they be able to share the ball?

How will Wes Welker look on his surgically repaired knee and will he be able to be his old self?

Will the first half Carson Palmer show his head or will it be the second half, below average, Carson Palmer under center?
Prediction: Patriots 24-13
What will Donovan McNabb do in his regular season debut as a Redskin?

How will highly regarded rookie Dez Bryant in his first real NFL action?

What will the Redskins do under new head coach Mike Shanahan?

Prediction: Cowboys 35-10
3. Atlanta Falcons vs. Pittsburgh Steelers
Sunday Afternoon- 1:00pm
Heinz Field- Pittsburgh, PA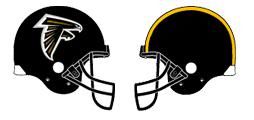 How will Denis Dixon play as the Steelers start their four game stretch without Ben Roethlisberger?

After a lackluster and injury riddled 2009, will the Steelers defense pick up to it's usual dominating form?

With Michael Jenkins out, the Falcons are down to two receiving threats. Who will pick it up and be another weapon for Matt Ryan?
Prediction: Steelers 17-13
2. Indianapolis Colts vs. Houston Texans
Sunday Afternoon- 1:00pm
Reliant Stadium- Houston, TX
After losing Super Bowl XLIV, will there be a hang over in the cards for Peyton Manning and the Colts?

How will the Texans secondary fare against the high powered Colts after losing All Pro cornerback Dunta Robinson?

Can Houston finally get over the hump against Indy after going 1-15 against them in their history?
Prediction: Colts 28-24
1. Baltimore Ravens vs. New York Jets
Monday Night- 7:00pm
New Meadowlands Stadium- East Rutherford, NJ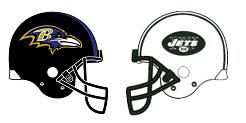 How will Anquan Boldin look in his debut with the Ravens?

Can the Jets back up all the talk they have been doing all off season?

How will Mark Sanchez perform in his sophomore year?
Prediction: Ravens 20-13