With the NHL Playoffs right around the corner, and this being a sports blog slanted towards the NHL due to their allowing us into various events, I thought it would be nice to preview the NHL Playoffs. I also decided that I alone could not do this justice and enlisted the help of some friends from various blogs to help me out. Here is your Eastern Conference NHL Playoffs Preview:
As per tradition, eight teams from the East have made the annual NHL survival tournament. I've asked bloggers from prominent sites for each team to be so kind as to let us know the strengths, weaknesses, and exactly why their team should win the Cup. I encourage you all to visit each and every one of them since they were fantastic enough to help. From first to eighth, away we go!
1. Washington Capitals
(48-23-11, 107pts)
Preview from:
Becca
at
Jaspers Rink



The Caps head into the postseason as one of a few teams with a lot to prove, to their fans, the media and themselves. As opposed to previous years where they entered the playoffs as an offensive juggernaut, this year they do so as one of the League's top defensive teams. And it goes well beyond their defensemen and goalies, as there has been a distinct dedication to team defense by everyone in a Caps sweater this season.




...yes, even Alex Ovechkin.




As far as weaknesses go, it's no secret that they've struggled all year on the power play and are dinged up on the blue line (although getting Mike Green back should be helpful to both), and there are questions about some young, unproven goaltenders…but frankly the biggest weakness is in their heads. They've proven to be too fragile at times, and there's a fear that this could be a bigger hindrance to a long run than anything external. They have the skill, just need to believe in themselves while avoiding getting too cocky, as well. If they can do that, I think they can be playing well into June.
2. Philadelphia Flyers
(47-23-12, 106pts)
Preview from:
The good folks
at
Flyers Goal Scored By...
The Flyers have had quite the up and down season, and that type of erratic behavior can only be attributed to one thing: drug use.




I don't know if it's gummies in between periods or smoking smelling salts after games, but it's quite obvious that the Flyers of March and April were not the same team that was poised to lead its fan base to the regular season Eastern Conference Championship.




Now it's clear what needs to happen for the Flyers to succeed in the post season - better drugs. Namely cocaine. The Flyers looked lazy and disinterested for the better part of 6 weeks as their season slowly slipped away, like heroin addicted losing his grip on the belt around his arm. The Flyers need uppers and lots of them. On the medical table, in the Gatorade, everywhere. They need to be flying (pun yeah!) out there and crushing peoples' bones into powder with vicious body checks. And then snorting that too.




In all seriousness it's a good to great team and getting Chris Pronger back in the lineup is really going to help them a lot.




Because he's the hookup for their coke guy.
3. Boston Bruins
(46-25-11, 103pts)
Preview from:
Jon
at
Days of Y'Orr
We're more pumped about the Bruins chances than we've been since... ummm, two years ago when they killed everyone in the regular season and then didn't show up against Carolina. The Bruins have become synonymous with choking the past couple years but we think this could be the year. Just like the last 40 or so years could've been the year.




Why we think they could win the Cup?




- Tim Thomas. Never underestimate the competitive nature of Thomas. He watched from the bench last year as the Bruins choked. He was called washed up. Every time he's been counted out in his career he's proved people wrong. He can and will steal games this year. There is not another goalie in the NHL we'd rather have in net than Tim Thomas.




- Emotion. Emotion is a powerful factor. They still have last year's collapse fresh in their minds. There will be nights they may not be as fresh as they'd like but hopefully the memories of last year push them forward. They know what is at stake and they're looking for redemmption.




- Physicality. The Bruins are one of the most physical teams in the league. They will punish you. Literally. Chara is nasty. Lucic is nasty. Even Horton has discovered a nasty streak. They can beat you and they can beat you up. That is how they wear down faster teams. They can grind out wins with the best of 'em.




- Fourth line production. You don't win Stanley Cups without guys like Shawn "Wayne" Thornton and Greg Campbell. They are put out against opposing teams best lines to raise hell and they also chip in goals. When you have a fourth line you can trust as much as this, that frees up the "scoring" lines to do their thing. Plus Shawn Thornton is just a beast. In Thornton, We Trust.




Why they might not win the Cup?




- Speed. The Bruins still have trouble with speedy teams. They've had trouble dealing with rushes or simply getting through the neutral zone against teams that are faster than them, which is almost everyone. That could obviously come back to bite them in the playoffs if they get too caught up chasing people around.




- Special teams. The powerplay is awful. Too much passing, not enough shooting and the Kaberle to Chara for a slapshot play every time is terribly predictable. Last year the penalty kill was awesome. This year? Not so much. Seems like they give up a powerplay goal almost every game. Teams may exploit their aggresive nature and go on the powerplay.




- Focus. Running theme for the B's has been bringing their A game consistently. We saw it against Carolina and Philly the past two years. Luckily we think the past two years have given them plenty of reason to be extra motivated.




With Tim Thomas and the motivation for redemption, we think the Bruins can overcome their flaws. The intensity and competitive nature of the playoffs is exactly the type of environment that guys like Thomas and Lucic thrive in. At least that is what we're counting on anyway!
4. Pittsburgh Penguins
(49-25-8, 106pts)
Preview from:
Brian
at
From The Point



Though the Penguins are playing without some of their best and brightest, they have found a way to notch the second best season in franchise history. Their "attention to detail," work ethic and never say die attitude has also carried them to the fourth best record in the league. All of which is even more amazing when you consider that they have done it playing close to have of the year without their two biggest stars in Sidney Crosby and Evgeni Malkin.




The Birds have a first round appointment with the Tampa Bay Lightning and though there is still no word on if they will have Crosby for any portion of the series, they believe that they can advance. Who am I to doubt them, as they have proven many of the naysayers wrong in accomplishing all of the above.




If they are to be successful they must win the special teams battle. The Lightning ice one of the most lethal power play units in the league, which will certainly test the Penguins penalty killing unit. Though the Penguins PK has ranked at or near the top of the league for most of the season, they simply need to stay out of the box as much as possible, while at the same time finding ways to score on their own opportunities – something they have not been able to do often enough this season. Simple formula, right? Cash your own chances, limit the oppositions' and win the series.




They will also have to continue to play the kind of defense that they have throughout the year. Something that shouldn't be a problem considering that they blue-line is healthy heading into the post-season. That solid defense will allow Marc Andre Fleury to stay comfortable and to play the kind of hockey that he has been playing since a November win over this same Lightning team.
5. Tampa Bay Lightning
(46-25-11, 103pts)
Preview from:
Jon
at
Beasts of the South East
Every year around this time, in writing this very piece, I usually begin with something along the lines of, "I swore I'd never make playoff predictions again." For starters, everybody does it and I usually try my best to steer clear of being just like the rest of 'em. But more than that, my repeated attempts to avoid postseason prognostication stem from my overwhelming lack of accuracy in years past. (The postseason underachievers of the world have drawn my ire time and again. San Jose, you still top my poop list for that reason.)

But worse than my failure to pick a set of winners that resembles anything close to accuracy is my perennial failure to avoid picking altogether.

Something always draws me in.

This year, the allure is in the series that will remain my primary focus, Tampa Bay vs. Pittsburgh. I have to admit, it's still a bit surreal to see the hometown Bolts actually in the Stanley Cup playoffs. After the last two seasons of uncertainty, four seasons overall since their last playoff game and even despite the regular season success they managed early and often this year, the fact that exit medicals and getaway interviews haven't already been conducted is still a bit of a walk through bizzarro-world for me. Better get over that, I suppose… The Lightning certainly aren't thinking that way.

The only way to approach this series for Lightning head coach Guy Boucher and his squad is to assume Crosby will indeed play. You certainly can't gameplan otherwise and then get burned by a "surprise" return for Sid. Not surprisingly, Boucher is on board with just this rationale, telling the St. Pete Times on Monday, "To me, he's playing. Period."
If there are areas of concern, I'm looking toward Tampa's defense, which has shown marked improvement over recent seasons (though that isn't exactly a merit-worthy achievement, if we're staying honest here) but has been susceptible to the odd turnover in their own zone and an inability to clear the puck at times – both killers in the postseason that will have to be avoided. Look for Pittsburgh to bring a heavy forecheck and try to force the Lightning blueliners into making bad decisions.
In goal, the Lightning will rely on the services of cagey veteran Dwayne Roloson, who will look to duplicate the magical run to the Cup Final he put together for the Edmonton Oilers in 2006, before succumbing to a knee injury in game one. Countless references to Roloson's age (41) will be made, undoubtedly, but those on the Lightning side of things would prefer to call him "battle-tested" and he has proven in his short Tampa tenure, to be just that, solidifying a very unstable goaltending situation since his acquisition from the New York Islanders on New Year's Day.
And though I can easily see things going the other way, as I expect a rash of one-goal games and more than one visit to overtime in the series, I can't get away from thinking this crucial first step in the Lightning's return to prominence will die at just that. Pittsburgh in six
6. Montreal Canadiens
(44-30-8, 98pts)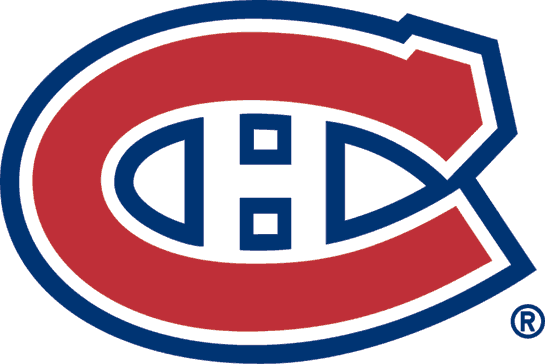 Preview from:
Jared
at
NHL Hot Stove

Strengths: Definitely goaltending is at the top of this list. Carey Price has the chance to play the role of Jaroslav Halak and his regular season shows that he is ready for the leading role. Another strength is their leadership. A group of Stanley Cup winners in Hal Gill, Brian Gionta, Travis Moen and Scott Gomez led last year's team along with the leading goal-scorer of last year's playoffs Mike Cammalleri. Now they have Cup winner Brent Sopel as an additional leader.

Weaknesses: Stop me if you've heard this before: size and toughness. It is the reason that they fell flat to the Philadelphia Flyers in last season's Eastern Conference final. It is why people see Boston winning this series easily. They also have a defence that has been suspect and have had trouble scoring goals as they are the lowest scoring team in the playoffs.

Why they can win the Cup: Did you see last year's playoffs? This team brings back a big core of that group and might even be better top to bottom than that group. Carey Price can steal a game or two, and after last year this is a team that was built for the playoffs. They have veterans who know their role for the playoffs and know what is needed to win the Cup.
7. Buffalo Sabres
(43-29-10, 96pts)
Preview from:
Heather
at
Top Shelf Blog



Between the fan-friendly new ownership and the sharp turnaround of the
Sabres on the ice, Buffalo is pretty high on hockey right now.  If you
had asked me about the playoffs at the All-Star break, I would have
told you that the Sabres were going to be on the outside looking in.
They'd put themselves in a huge hole, and in the past few years just
didn't seem to have any resiliency when things got tough.  There seems
to be a new attitude this season, however, and they fought hard right
until the end to get in.  There's definitely a feeling around town
that the team is peaking at the right time, coming in hot, as opposed
to last season when they coasted in a bit.
 
Their match-up with the Flyers is pretty interesting, and at the risk
of sounding like a homer, I think they have a real chance to pull off
the upset.  Their strength, especially, when compared to the Flyers is
in goal.  Ryan Miller got off to a rocky start, but he's been playing
well lately, hopefully peaking at just the right time, and the rest of
the team often feeds off of how well he's playing.  Their offense has
also been very balanced in the second half which is a plus in any
playoff series.  The Sabres' biggest weakness is their overall
defense.  The Sabres lack a solid shutdown pair and the play in their
own end from the defensemen and the forwards can be adventurous to say
the least.
8. New York Rangers
(44-33-5, 93pts)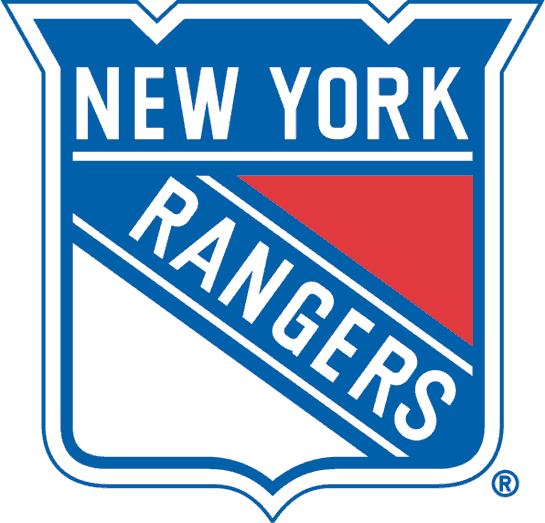 Preview from:
Kevin
at
The New York Rangers Blog



The Rangers come into the 2010-11 playoffs loose and playing with house money. If you watched any of the post game interviews Saturday afternoon every Rangers player felt they were headed to the golf course not the playoffs. But John Tortorella's old team, the Tampa Bay Lightning, came through for the Blueshirts and now they have life again. And the rest of the Eastern Conference should be very scared.




And the biggest reason for that is Henrik Lundqvist. Except for the Bruins, Lundqvist gives the Rangers an advantage over every other team in the Eastern Conference. We all saw last year with Jaroslav Halak how a hot goaltender can make up for team deficiencies.




Unfortunately, the Rangers do have plenty of deficiencies. Starting first and foremost with the power play that goes into the playoffs on a 1-for-27 skid. This has obviously led to a lack of scoring, with the main culprit being Marian Gaborik (22 goals) who has been invisible for large portions of the season. Add in the season ending injury to Ryan Callahan and the Rangers will have trouble scoring goals in the playoffs.




The Blueshirts are one of the youngest teams going into the playoffs which I think can work to their advantage as they won't have a full grasp of how big a moment the playoffs are and play with no pressure.




The biggest X factor for the Rangers is their resiliency. Any time their backs have been up against the wall this season they have stepped up and now with their captain Chris Drury making a triumphant return in the final game of the season the Rangers are ready to make a playoff run.
Tomorrow:
The Western Conference
_________________________________________________________
Follow Case and Point on Twitter, Foursquare and Facebook to be the first to learn about new articles, podcasts, and breaking sports news.